Orthodontics
Orthodontics is the field of dentistry that corrects dental spacing and bite irregularities. The purpose of treatment is to create healthy teeth and jaws by addressing the alignment of the opposing teeth.
How will you know when it's time to consult an orthodontist? At Smile Makers Whitsundays we will recommend an orthodontic evaluation for every child by his or her 7th birthday. We are happy to discuss your child's oral development as it relates to the future of their smile. Likewise, adults make exceptional orthodontic patients and in most cases it is never too late to consider orthodontic therapy.
We provide orthodontic referrals and also have a certified orthodontic specialist that visits our practice on a regular basis to ensure our patients receive comprehensive care in one location.
Correcting the Relationship Between the Teeth and Jaws
Braces may be necessary when teeth are improperly aligned, or the jaws do not meet together properly. Interceptive orthodontics can prevent some spacing problems during tooth eruption and oral development. Retainers are used to preserve the results following orthodontic treatment.
Orthodontic therapy can help you manage:
TMJ disorders
Abnormal tooth wear
Gum disease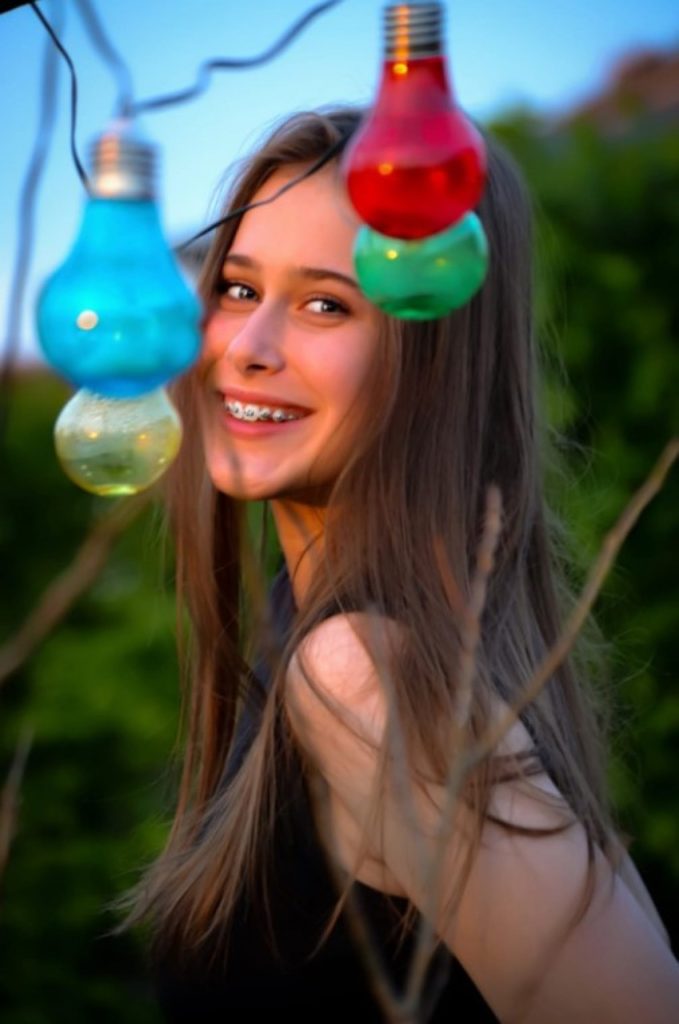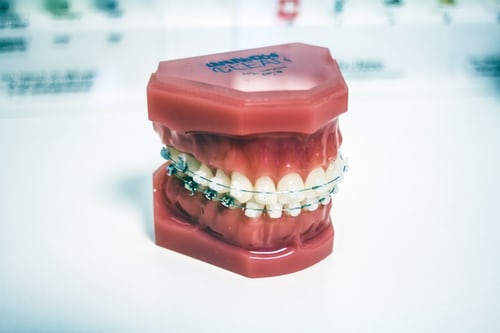 ---
Invisible Braces
Invisible braces are used to correct everything from mild to severe spacing concerns without traditional metal braces. Much like a series of aligners (retainers) that fit snugly to the teeth, invisible braces are modified slightly every two weeks to further move your teeth until the desired results are achieved.
Comfortable and Easy to Care for
Each set of aligners is worn 24 hours a day for approximately two weeks, except during meals or when you brush and floss your teeth.
As you progress through the series of aligners, your teeth move week after week. Generally, you complete the series of 18-30 aligners and gain the desired results within 9-15 months.
Enjoy the comfort, convenience, look and feel of today's invisible braces and achieve results in fewer visits and a lot less time.
At your next visit we can assess whether invisible braces are right for you.
---
Invisalign®
Your New, Beautiful Smile Awaits
Ready to renew your smile? This modern-day orthodontic treatment helps align your teeth without harsh metal braces. Enjoy the ease of these plastic aligners that will help renew and unveil your best smile.
What Conditions Does Invisalign® Treat
Gapped Teeth
Overbite
Underbite
Open Bite
Crossbite
Overly Crowded
If you have a specific dental condition you don't see here, please contact us so we can discuss if Invisalign® is right for you.
Getting Started with Invisalign®
When you come to our practice, we'll do an examination to understand what your objectives are in being fitted for Invisalign®.
Then, we'll take X-rays, photographs and impressions of your teeth. All of the information we gather is submitted online directly to Invisalign®. A 3-D image of your teeth is used to create a treatment plan customized to your teeth.
The Invisalign® Plan
Based on treatment plan, custom-made clear aligners are created specifically for you and slide right over your teeth. You will need to wear these aligners all day and only remove them to eat or brush and floss your teeth.
These comfortable aligners will be changed approximately every two weeks, gradually making the changes you desire in each stage. The total number of stages will depend on the changes necessary.
Over the course of about a year, you'll be able to enjoy your favorite foods and maintain your normal lifestyle while your teeth align perfectly.
During this process, we'll have you stop in regularly to make sure everything is progressing well with achieving your best smile.
Let's see if Invisalign is right for you and discuss your insurance coverage. Say goodbye to braces and hello to a beautiful new smile!