Dentures
You can restore your smile with dentures. Dentures are replacements for missing teeth that can be taken out and put back into your mouth. Dentures can be full or partial, the dentist will help you choose the best solution based on the number of teeth requiring replacement.
Partial dentures attach to remaining teeth with metal clasps or precision attachments.
Your treatment may include teeth extractions or surgery depending on the type of dentures required. Healing may take several months after surgery. It is important to discuss all aspects with your dentist before proceeding so that you are aware of the full treatment plan.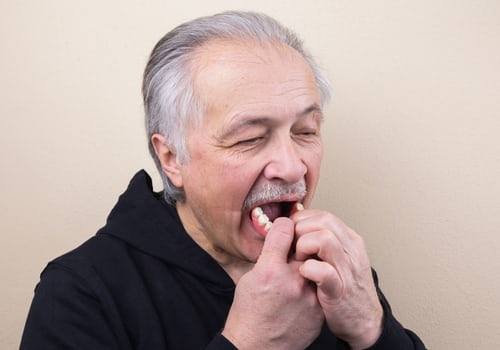 Daily Denture Care
A regular cleaning routine will help your dentures last longer, removing plaque and minimising odour. Removing them each night gives your mouth a chance to rest and ensures better oral health. Properly fitted dentures should stay in place naturally without the need for any adhesive. Regular checkups are important to maintain your dentures.