At Smile Makers Whitsundays we accept cash, all major credit cards (Except Amex), Payment Plans, HI-CAPS & Medicare Bulk Billing for Child Dental Benefit Scheme & Department of Veterans' Affairs.
Health Industry Claims and Payments Service
HICAPS is an electronic health claims system that allows ALL private health fund members to claim automatically on the spot at their health service provider.
ALL private health insurance funds are accepted at Smile Makers Whitsundays and we are preferred providers for HCF & WESTFUND.
Payment Plans
We currently offer Payment Plans with Afterpay and Open Pay.
This allows all our patients a choice of payment options that is preferred and provides the peace of mind to have the smile they need now and pay later.
Be sure to follow the links or enquire with our friendly team at Smile Makers Whitsundays for more information.
Child Dental Benefits Schedule
The Child Dental Benefits Schedule (CDBS) is a scheme run by Medicare that provides eligible children up to $1,000 over 2 calendar years to pay for a range of dental services. It's aimed at families who are already receiving other benefits, such as Family Tax Benefit A payments.
If your child is eligible, the CDBS will cover dental services including examinations, x-rays, routine cleaning, repairing cracked teeth, fillings, root canals and extractions. It doesn't cover orthodontic treatment (such as braces to straighten crooked teeth), any dental work that needs to be done in hospital, or cosmetic dental procedures (such as replacing missing teeth).
To check if your child is eligible visit: http://www.health.gov.au/cdbs Or Call – 13 24 68.
The Department of Veterans' Affairs Gold Card
A Gold Card entitles the holder to DVA funding for services for all clinically necessary health care needs, and all health conditions, whether they are related to war service or not.
The card holder may be a veteran or the widow(er) or dependent of a veteran. Only the person named on the card is covered.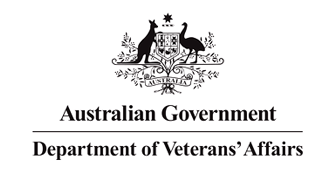 Please feel free to Contact Us to schedule an appointment. We look forward to welcoming you into our friendly, relaxing environment!